Get Your Free Pass Here
Don't Delay, START TODAY!
Cardio
Our lineup of cardio equipment is ready for your intense calorie-burning and fat-shredding workout. Get started today -- hop on with a FREE pass!
Classes
With classes like yoga, cycling, and Zumba, group fitness at the best gym in Monroe is a fun and social way to keep your routine exciting!
Free Weights
Jump right in and power up with our selection of strength gear, from dumbbells and barbells to squat racks, leg presses, and resistance machines.
Relax
Experience an oasis of wellness at our Monroe gym, where we fuse physical fitness with relaxation. Nurture your mind as well as your body with amenities that restore and rejuvenate.
Childcare
Our Monroe health club offers onsite childcare for kids 3 months to 11 years. Members can enjoy their workouts while little ones engage in fun activities.
We Offer
Real Fitness
Real Results
Real Value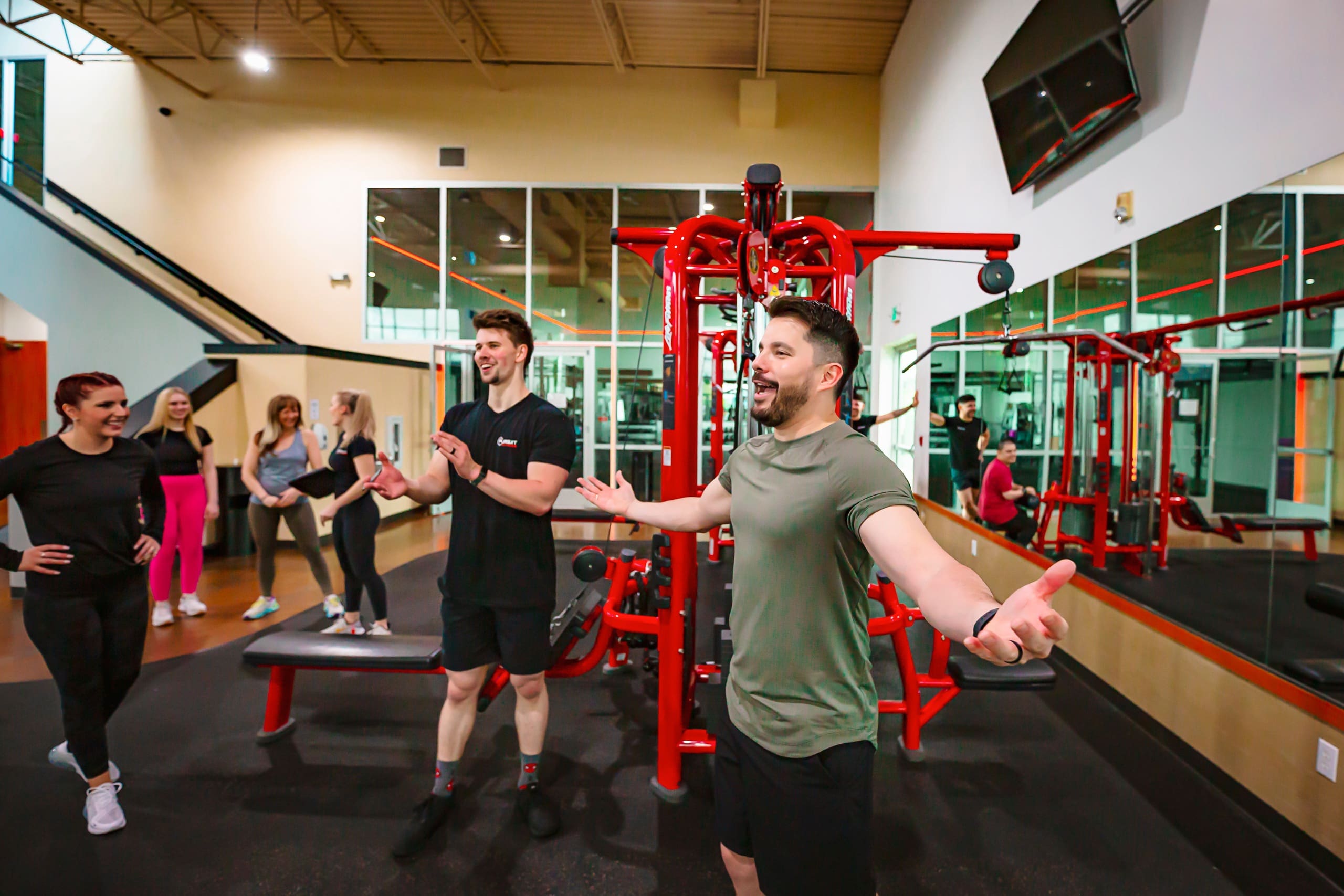 Monroe's Fitness Destination
The Best Gym in Washington!
We're Pursuit Fitness, a Monroe health club dedicated to mind/body wellness. As part of the Monroe community, our facilities offer top-tier services and amenities for the ultimate health and fitness experience.

Gym memberships include access to cardio, free weights, functional training, group exercises, and expert trainers. Plus, we provide onsite childcare and relaxation amenities like hot tubs, saunas, steam rooms, and hydromassage chairs.
Ready to kickstart your fitness?  New members receive 2 FREE training sessions to get started. Grab this deal now and elevate your fitness game.
All set to get fit? Your first move starts here.
In addition to our range of cardio, strength, functional training, and group class options, our Monroe fitness center is home to a variety of relaxation-focused amenities.
After a grueling workout or a stressful day, members can unwind in our sauna or steam room, where the heat can help ease muscle tension and promote deep relaxation. Our hot tubs offer a soothing environment to relax muscles and joints after an intense training session.
For an even more luxurious experience, we recommend trying our hydromassage beds! These beds use water power to massage your body, providing a unique combination of heat, buoyancy, and massage that leaves you feeling relaxed and revitalized.
Whether you're looking to soothe sore muscles, reduce stress, or simply enjoy some time for yourself, our relaxation amenities make our health club in Monroe the ultimate sanctuary for mind and body rejuvenation.